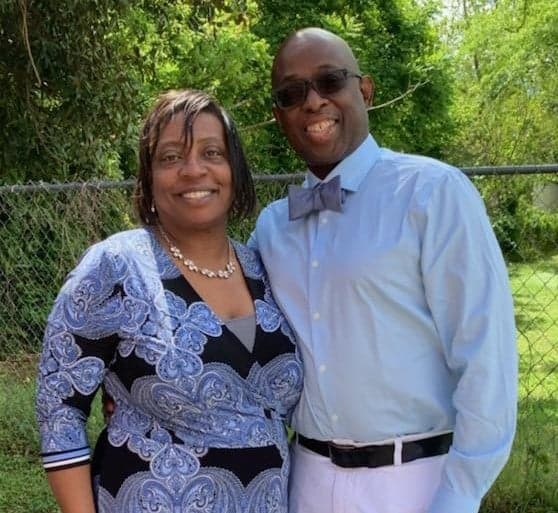 Leonard Windham is the oldest of 4 children born into a loving family in The Bronx, New York City. His father and mother taught him the Bible from the time he could read and raised him in the Jehovah's Witness faith. As a teenager he was baptized into that group and began to apply himself to its teachings. In time he even became a congregation elder. Later in life as he faced the turmoil and tragedy which resulted from his personal missteps and poor decisions, he began to wonder if he had been abandoned by God. His spirituality until that time had been heavily based on working hard to hopefully qualify to deserve God's favor. He believed that if he knew enough about Jehovah God and Jesus Christ and obeyed their commands, he could possibly receive eternal life.
He wandered for a time, searching for satisfaction and purpose in the pursuit of pleasure. After taking a hard look at his life, he realized he needed to reset and re-examine the Bible with fresh eyes. He began to research arguments for the authenticity of the Bible. He compared what he was taught, with what the Bible actually teaches without the filter of doctrinal dogma. He began to pray for guidance to understand and called out to God for His wisdom. In time his heart was opened to who God is. His life turned toward the Father, he was rescued, restored, and changed. With the help of the Holy Spirit; the Bible's story began to unfold anew before his eyes. He found liberation in the revealing of the Father's person and his heart. Responding to the prompting of the Lord, he was baptized recognizing the true nature of Father, Son, and Holy Spirit and took his place in the body of Christ.
Since that time, God has favored him to see and experience His hand on his life. First and foremost, has been his personal transformation into the man he is today. Along the way he was blessed with his wife Antonya, an excellent woman and partner in this journey. Most recent has been the move to step into this present pastoral assignment. He has a passion to share the Scriptures, including the purposes and love of God to all who will hear. Its message is full of hope and restoration, and is totally relevant in today's world. He has a special interest in seeing others who have struggled under the guilt and burden of heavy-handed religion experience the promised rest in Jesus. He desires all to know God's promise of eternal life is not earned by our efforts. It is a free gift imparted by a loving God so we may worship and praise Him forever.